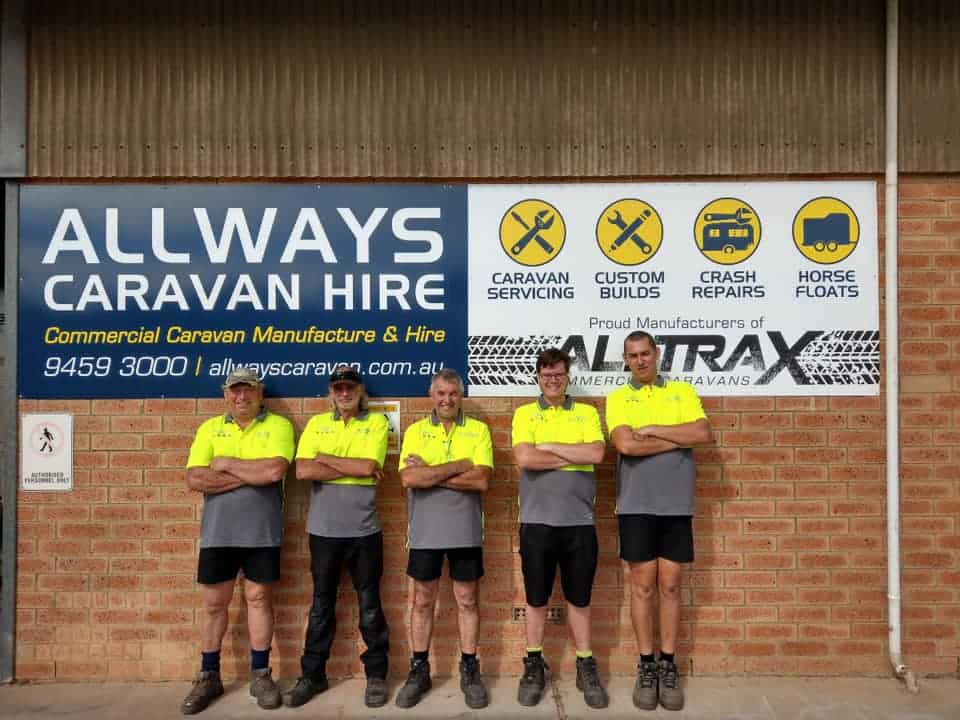 Allways Caravan Hire (D/L No. MD13536) is a WA-owned and operated company. With 40 years of experience behind, we have been repairing and hiring commercial caravans since 1976. Our range of heavy duty caravans provides transportable accommodation, ablutions, kitchens and combination of those for major mining, exploration and construction companies across Western Australia.  
In 2007, we started manufacturing commercial caravans for our own fleet as well as custom-designed caravans under our manufacturing arm Alltrax Commercial Caravans. We use our expert knowledge to also provide maintenance and repair services for your caravans at a very competitive price.
The Beginning
The company was founded by Nigel Wright in 1976 and was first called Maddington Caravans. Nigel saw an opportunity when discovering that not many companies were offering touring and on site caravan hire but there was a strong need for that service. Later, in 1978 Allways Caravan Hire was born and commercial and exploration caravans were added to the fleet.
Today
Since then, the company only grew and today helps some of the largest mining and exploration companies in the world providing them with commercial caravans across Australia.
Allways Caravan Hire is now owned and operated by Neil Zammit. To our previous experience, qualifications and expertise we added designing and manufacturing custom-build caravans made specially to survive the hardest conditions of the Western Australian outback.
Alltrax
Our manufacturing team, under the banner of "Alltrax Commercial Caravans", builds only commercial caravans for remote camps around Australia. If you need a custom-made caravan, you can choose from our designs or we can design and manufacture one that meets your needs. All stages, from designing to construction, are thoroughly controlled as they are done in-house. We apply the latest vehicle materials technology to build caravans that people can rely on in distant worksites and in harsh environmental conditions.