Unlike a little city car, trusting in roadside assistance and skipping service intervals isn't really a clever option with your caravan. Although you might mistakenly believe that your caravan is simply a metal box with wheels, the reality is twofold. Firstly, caravans carry significant weight, can have complex suspension setups, and are subject to long term vibration when on the road. Secondly, the use of caravans is most likely crossing vast distances, a long way from the nearest workshop with a handy spanner.
To save yourself the trouble, stress and trip ruining issues from caravan break downs, make sure to include a professional caravan service as part of your journey plan. Our team of qualified mechanics have spent over forty years maintaining and repairing caravans for industry and holiday uses. We can undertake any servicing or repairs your trailer needs, our services include:
Repairs
Crash repairs
Refurbishment and maintenance of all types of towing trailers
Domestic and commercial exploration caravans
Horse floats
Gooseneck trailers
Insurance works
Caravan servicing
People often mistake caravans for simple trailers that don't really require much mechanical attention. Unfortunately for many people stranded on the side of a lonely country road, that assumption couldn't be further from the truth.
What is included in a service?
Our services are conducted across three functional areas, wheel and braking systems, connectivity and setup function, and safety testing.
With the suspension and break service we clean, check and re-pack wheel bearings, replace of bearing seals, check break systems and adjust, and adjust your handbrake. Connectivity and setup checks that wind downs and drop down legs are lubricated and in working condition, roll-out awnings remain tear free and lubricated, and jockey wheels remain in good repair. Safety testing sees our mechanics test all traffic lights, replacing any globes, and ensuring total brake system safety.
We also go through the living spaces of your caravan and check all drawers, cabinets, plumbing for leaks, electrical circuits and air conditioning.
How often should a service be completed?
Allways Caravans recommend service intervals of 5,000km. However, if your caravan has been laid up in your garage unused for over six months, it is wise to book a check before setting out.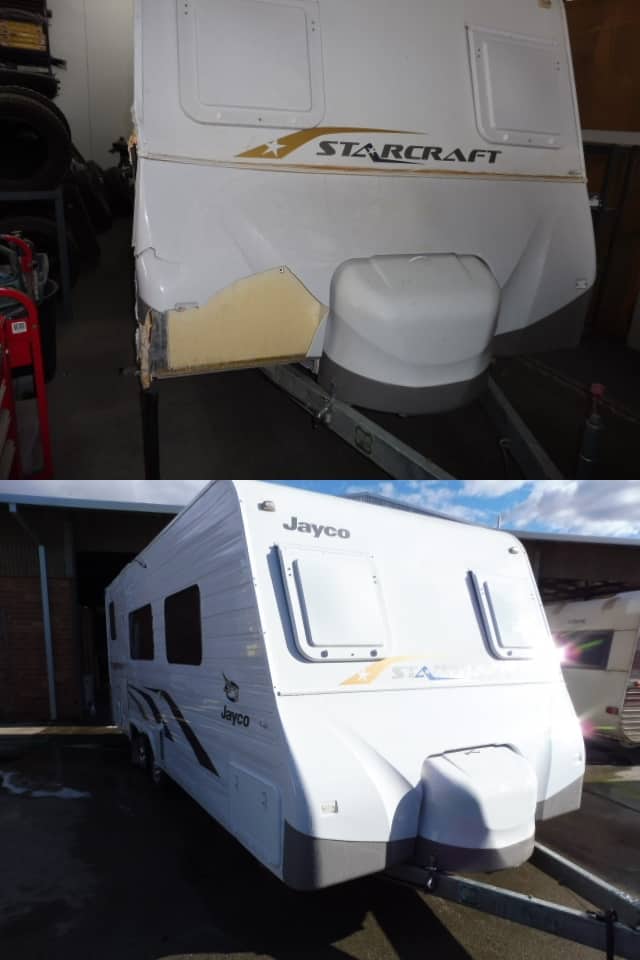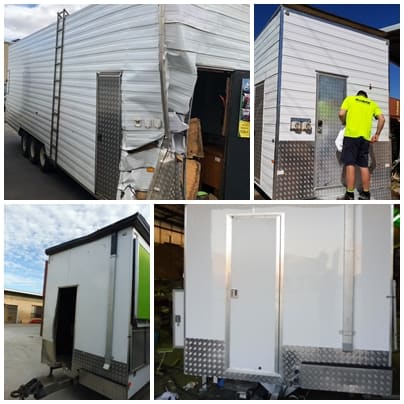 Caravan Repairs
Over forty years maintaining our fleet of rental caravans has given our mechanical team experience in every repair possible on a caravan. We can undergo anything from internal refits and refurbishment to tire replacement, electrical repairs, air conditioning service and replacement or rectification of mechanical issues.
Insurance Repairs
We are fully licensed and accredited to take on insurance repair work for anything from full smash repair to cracked window replacements.
If you are planning a caravan holiday, or need to ensure your commercial caravan fleet is in top condition prior to deployment, our team of expert mechanics provide the best repair or caravan servicing in Perth. Call Allways Caravans today and travel with the peace of mind you can only get from high-quality workmanship, efficient turnaround and competitive prices.